Why choose a PVC pool membrane for our pool. Those of you who have a pool in your house, villa or hotel know how important it is to protect them.
And for those of you who don't yet have the desire to make a pool, it's helpful to read the following lines.
Who can help you renovate your old pool? With the PVC membrane RUVIMAT P of MKM GRUP you can achieve an unmatched result.
RUVIMAT P is a PVC membrane for covering private and public pools (indoor and outdoor) and is the ideal solution for renovation of old existing installations.
CHARACTERISTICS AND ADVANTAGES OF PVC pool membrane
Installed and tailored to ensure an attractive, waterproof pool surface
Fast, efficient construction, suitable for all climatic and atmospheric extremes
Withstands algae, mold and mildew
Durable and durable
Saves on water, chemicals and heat
Perfect for renovation and new construction
Very durable, you will be able to use them long term
Resistance to adverse weather conditions (acid rain, UV rays)
Does not contain toxic additives
Recyclable
Exceptional strength and elasticity
These membranes are black in color, but can be made in other colors on request. You can choose your favorite landscape or painting to print and thus breathe new life into the aging pool. Certainly the pleasure of immersing yourself in a completely redesigned and upgraded pool will help you relax really well… and often.
After installation, the RUVIMAT P waterproofing membrane requires no special maintenance or specific adjustments (other than tile or other materials).
RUVIMAT P is not subject to any molecular changes, has absolute resistance to the development of microorganisms (fungi, bacteria, spores. RUVIMAT P PVC membrane meets your swimming pool needs while reducing costs but maintaining excellent quality and is also guaranteed for 10 years.
RUVIMAT P pool waterproofing membrane is a quick solution for renovation of old existing pools. The simplest waterproofing methods are available with the RUVIMAT P PVC waterproofing membrane.
The RUVIMAT P waterproofing membrane is easy to install in pools in different shapes than standard. It withstands wear and its colors remain unchanged over time, which is why it is an indisputable choice to use the pool –
Colorful, durable, waterproof pool lining systems – PVC pool membrane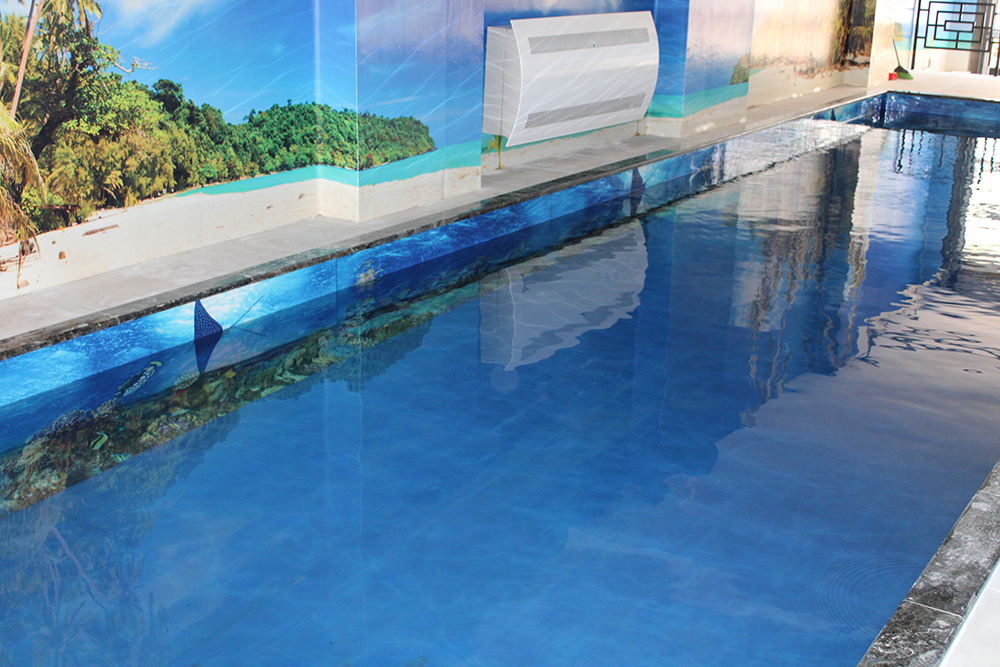 The RUVIMAT P is custom-fitted and connects on site to provide an attractive, easily maintained, 100% waterproof pool surface.
Waterproofing membranes for the lining of RUVIMAT P swimming pools dramatically reduce construction and renovation costs, reduce maintenance and significantly extend the life of the pool.