The beauty of the sea world is captivating! Underwater flora and fauna capture our senses with their colors and atypical shapes. Diving into the depths of the sea before the human eye reveals magical pictures and a vast new world, hiding an entire eco system! We from 

Ruvitex® Wall & Floor Decors 

want to bring the mystique of marine life into your bathroom! Let every minute spent in the bath or in the shower become an adventure!
Turn your bathroom decor into an amazing underwater world !
Let your inner mermaid take over and explore the beauty of the sea world !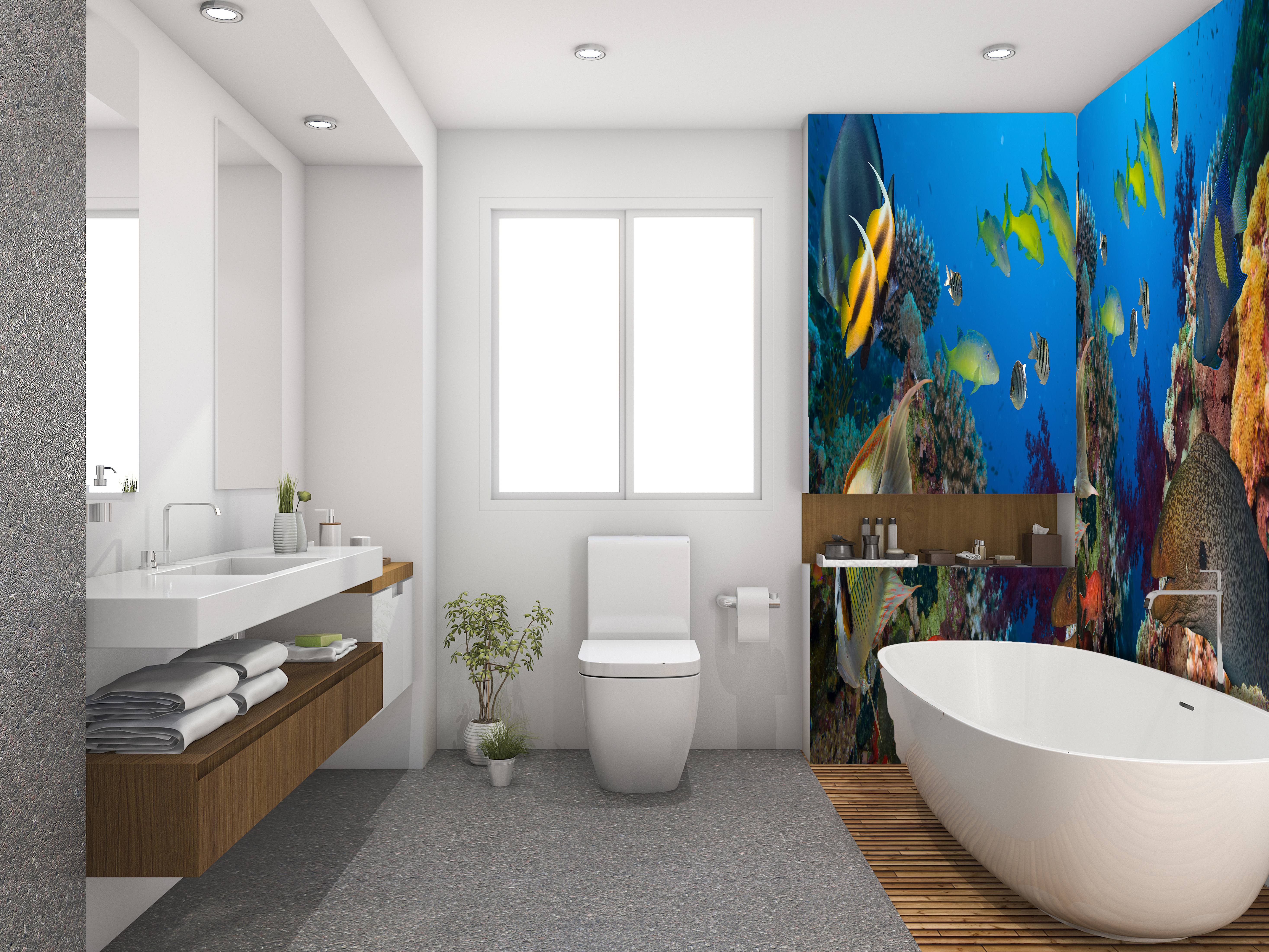 Here is the friendly dolphin !  Doesn't this buddy make you smile ?